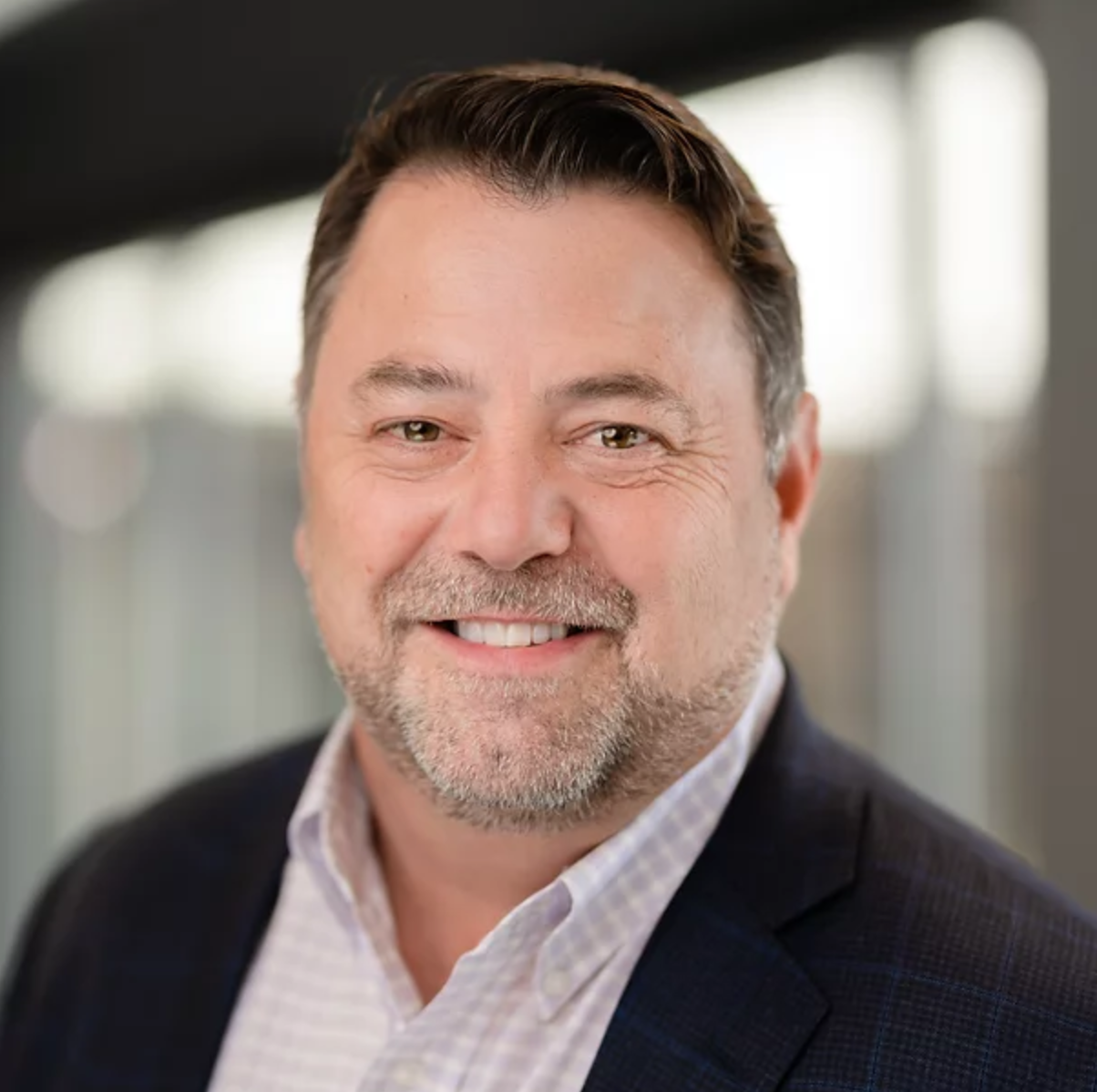 Jerome
Breslin
President & Chief Executive Officer
Jerome Breslin launched Clear Blue Insurance group in the fall of 2015 after years of planning and securing the appropriate capital backing.

Jerome began his insurance career in compliance for Standard Insurance Co. in 1995. He progressed to executive compliance roles with MetLife and AIG, finally moving to Bank of America in 2003. At Bank of America, he was responsible for building an international insurance business that totaled over $800 million in premiums by the end of 2008 and transacted business in eight countries. In July of 2009, he moved his business to AmTrust Financial Services, Inc. taking with him a team of professionals.

Jerome's background and experience are varied, ranging from insurance regulatory and legal positions to business development, underwriting, and executive leadership and agency management roles. He has spent the bulk of his career building de-novo businesses in an executive leadership capacity.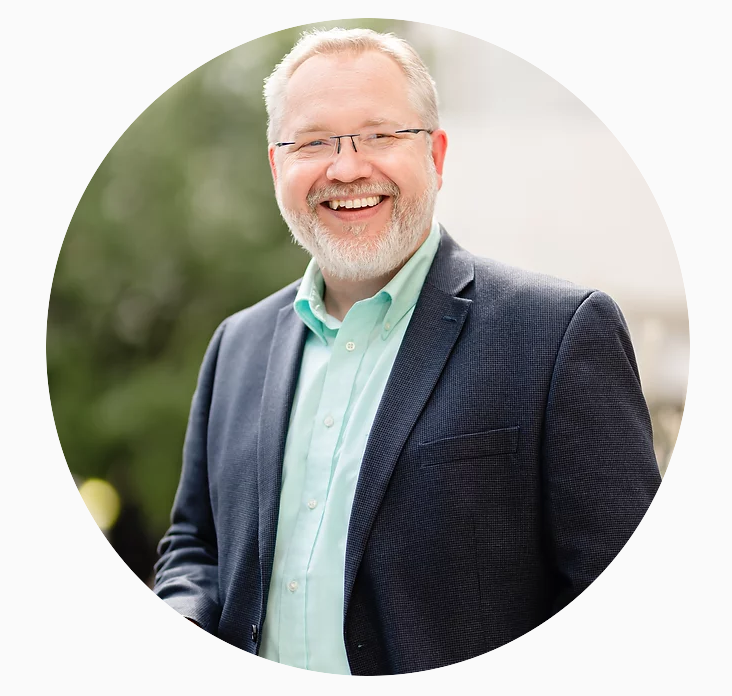 Peter
Klope
Peter Klope was also a founding member, starting with the company in 2015 as Chief Operating Officer.

Peter worked at AmTrust North America as a Chief Underwriter of the Specialty Risk Division. Prior to that, he served as their Director of Operations for Specialty Programs. At AmTrust, he managed underwriters, actuaries, data analysts, MGA and TPA auditors. Under his direction, the Specialty Risk Group grew to $600 million in premium. Prior to this, he worked as a Compliance and Operations Director at Bank of America's Insurance Services Group. His career started in the consumer electronics industry, including territory sales manager in the Midwest with Minolta Corporation's photographic division.

Peter obtained his BAA (Bachelor of Applied Arts) in Business Management & Accounting from Mount Vernon Nazarene University in Ohio. He has also achieved a Six Sigma Green Belt Certification.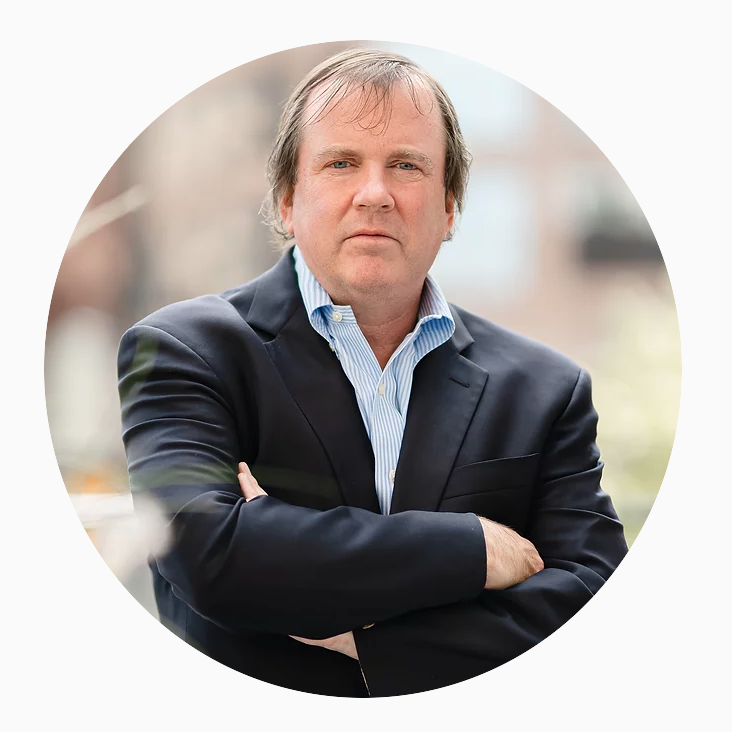 Jeffrey
Downey
Jeff Downey also joined Clear Blue Insurance group as a founder and Chief Financial Officer in 2015.

Jeff has over thirty years' experience in finance and insurance in both corporate and investment banking advisory roles. He previously served as a Principal at TAG Financial Institutions Group, a New York City based Boutique Insurance Investment Bank that raised the initial capital to launch Clear Blue. Prior to that, he helped build National Financial Partners from a start-up to the 12th largest national insurance brokerage and advisory firm in the US. He started his career in asset management in BlackRock's fixed income department on the portfolio trading desk.

Jeff has a Master of Business Administration (M.B.A.) from the University of Rochester's William E. Simon School of Business.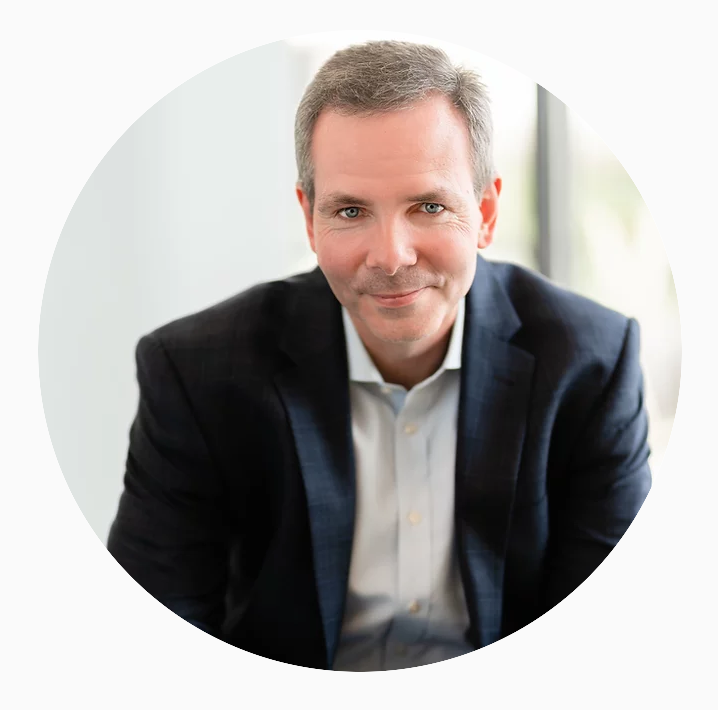 Jim
Mann
Chief Risk Officer, Chief Underwriter
Jim Mann was also a founding member, starting with the company in 2016 as Chief Risk Officer.

Jim has over twenty years of experience in actuarial practice. He has worked at several financial and insurance institutions including Royal and Sun Alliance, Bank of America and the Lloyd's market (Spectrum Syndicate Management, which is now Renaissance Re Syndicate Management). During his time at Syndicate 1458 he served as Director of Underwriting leading both the Underwriting Performance and Actuarial departments. He has been responsible for granting underwriting authority, documenting syndicate underwriting and pricing policy, building annual business plans, and designing monitoring protocols to ensure compliance. At the same time, he has served as the London Actuarial Lead for the Agricultural Team and provided underwriting assistance to the lead.

Jim graduated from Georgia Institute of Technology with his Master of Science (M.S.) in applied mathematics.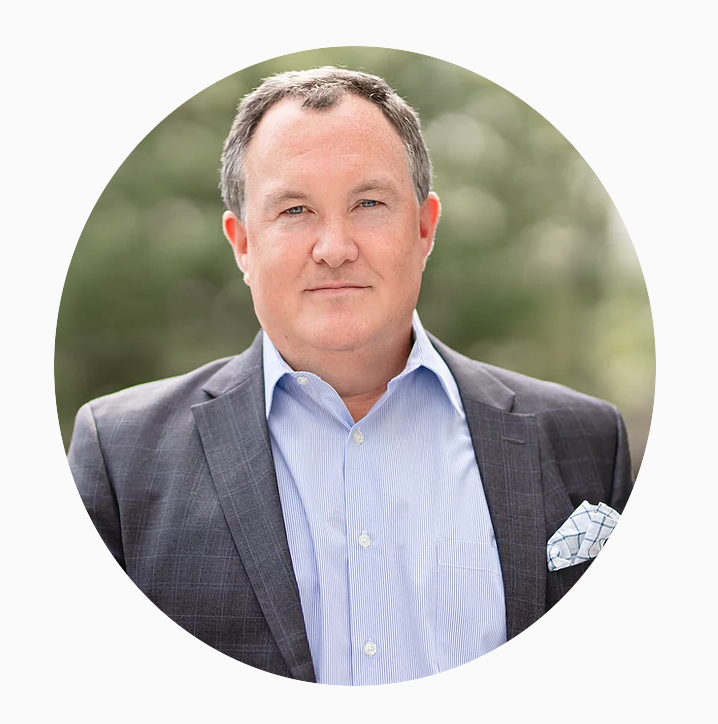 Daniel
Kennedy
Senior Vice President, Chief Legal Officer
Daniel Kennedy started with Clear Blue Insurance group as Sr. Vice President, Chief Legal Officer and Corporate Secretary in 2016.

Prior to joining Clear Blue, Dan was Vice President and General Counsel of the RLI Insurance Group (NYSE: RLI), a specialty P&C insurance group. At RLI he was responsible for overseeing the legal, corporate, regulatory, compliance and risk management functions for the insurance/reinsurance, corporate and public company operations. He was a member of key executive committees including Risk, Loss Reserving, and Disclosure Committees.

Dan holds a Juris Doctorate (J.D.) degree from Wake Forest University School of Law and a Bachelor in Business Administration (B.B.A.) degree from Western Michigan University--Haworth College of Business.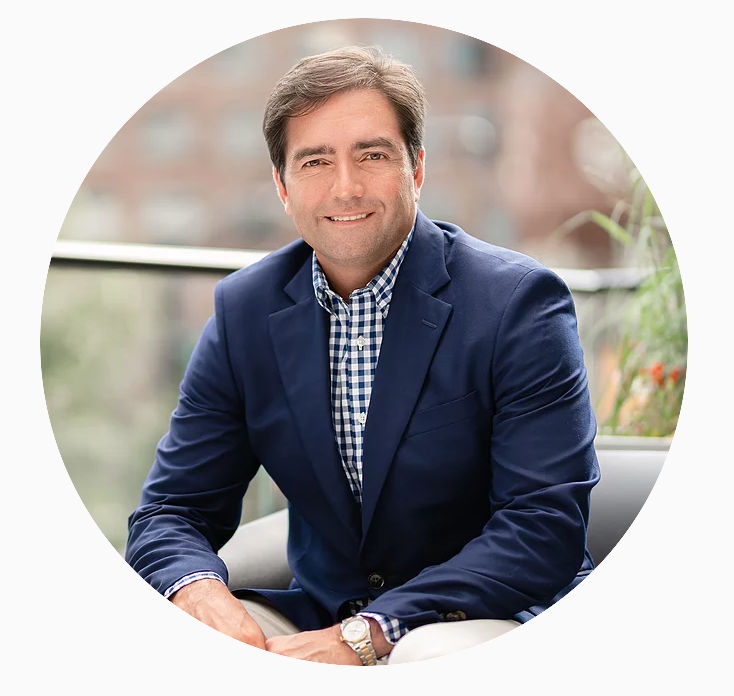 Manuel
Lebron
Executive Vice President, Chief Accounting Officer
Manuel Lebron joined Clear Blue Insurance group in 2015 as Executive Vice President, Chief Accounting Officer.

Manuel has over twenty-five years of experience in finance and accounting within the insurance industry. He comes from several successful executive finance positions and startup operations. His experience derives from working with companies such as, QBE Puerto Rico, Caribbean Alliance Insurance Company and Universal Insurance. Prior to joining Clear Blue, Manuel was Chief Financial Officer at QBE Puerto Rico, an insurance company specializing in property and casualty insurance. While at QBE, he was a key contributor for achieving the company's first A.M. Best Rating in 2011.

Manuel graduated with a Bachelor of Science (B.S.) in Accounting from Bentley University in Massachusetts. He also became a member of the American Institute of Certified Public Accountants and achieved a Six Sigma Green Belt Certification. He then completed his Master of Science (M.S.) in Business Administration with a concentration in Risk Management from the College of Insurance in New York (now known as St. John's University).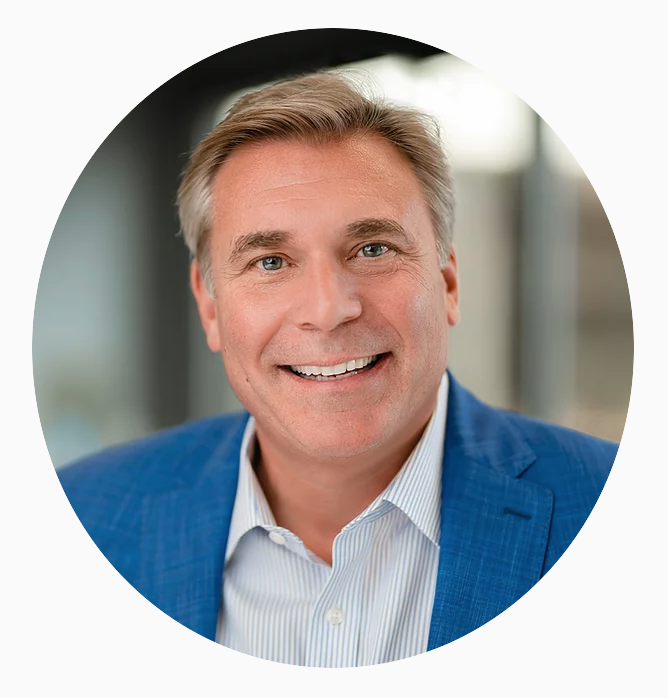 Scott
Palladino
Senior Vice President, Business Development
Scott Palladino was the 5th employee to join Clear Blue Insurance Group in 2015 as Senior Vice President and Head of Business Development.

Prior to joining Clear Blue, Scott was Chief Underwriting Officer of Sompo Japan Insurance company and oversaw US operations and Vice President of Specialty operations where he developed and implemented domestic business initiatives including P&C risk transfer programs, fronting programs and personal lines products. He also served on the US M&A team, acted as a board member of the Sompo Fire and Marine Company, and was instrumental in identifying and acquiring an E&S shell company to facilitate expansion in the specialty markets.

Scott began his career at Liberty Mutual in the Motor Transport department and progressed to various underwriting management and strategic positions over 22 years. He holds a CPCU and Master of Business (M.B.A) from Bentley College in Massachusetts.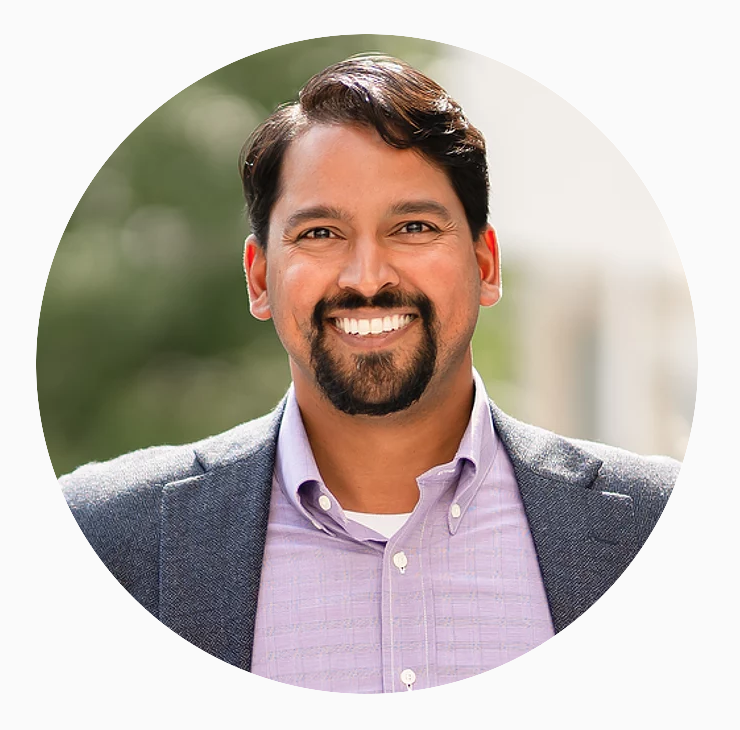 Ash
Noronha
Senior Vice President, Reinsurance
Ash Noronha joined the Clear Blue Team as Senior Vice President in the winter of 2017.

Ash brings twenty years of experience managing reinsurance and reinsurance relationships. Prior to joining Clear Blue, he served as Reinsurance Manager for Sompo America in the Charlotte, NC main office. While at Sompo, he was responsible for the placement of ceded and assumed reinsurance renewals. Throughout his reinsurance broker career, he has focused predominately on the development, placement and management of MGA program business.

Ash holds a Bachelor of Science (B.S.) degree in mathematics from Elon College. In addition, he maintains his primary agent producer license in North Carolina and several additional states.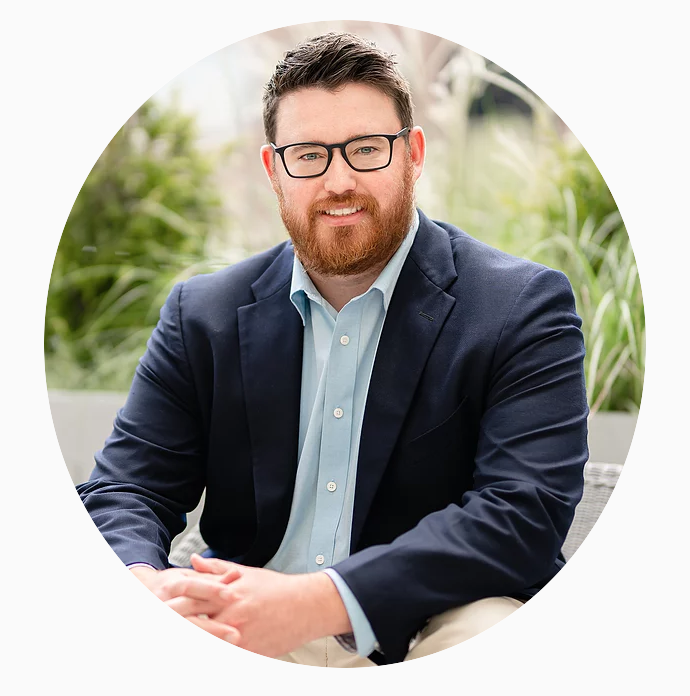 Tyler
Boyles
Senior Vice President, Head of Programs
Tyler Boyles joined Clear Blue Insurance Group as Vice President of Underwriting in 2016.

Tyler has significant knowledge with ten years in underwriting, claims, and risk management. This includes experience with primary program writing insurance companies, Global Indemnity and Canal Insurance Company. While at Canal Insurance Company, he served as Large Fleet Underwriter and Program Underwriter where he led both underwriting strategy and the fundamental underwriting framework. He has also been responsible for underwriting large accounts with a multi-line letter of authority building and remediating program business, while designing KPI's and Audit Procedures.

Tyler graduated with a Bachelor of Science in Business Administration (B.S.B.A) in Risk Management and Insurance from University of North Carolina Charlotte accompanied by a Master of Science (M.S.) in Insurance Management from Boston University. In addition, he holds professional designations including, Chartered Property Casualty Underwriter (CPCU) and his Associate in Risk Management (ARM).